The PMX40 provides design engineers and technicians the utility of traditional benchtop instrument, the flexibility and performance of modern USB RF power sensors, and the simplicity of a multi-touch display built with Boonton award-winning technology.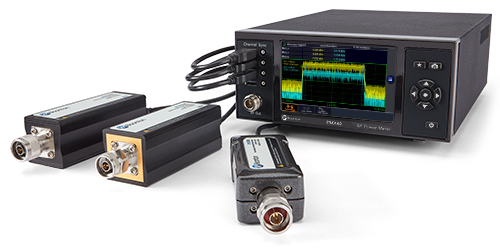 High-Performance and Versatile USB Power Sensors
The Boonton PMX40 Power Meter utilizes Boonton RTP and CPS families of USB RF power sensors with industry leading performance and capabilities.
All RTP sensors incorporate the unique Boonton Real-Time Power Processing™ technology, which virtually eliminates gaps in measurement suffered by other power sensors and enables industry best measurement speeds.